Clark Property Services Area Map
Where are we !
We our based in Lalinde about 18km east of Bergerac in the Dordogne (Department 24)
Southwest France,
Using Google Maps
Click on the + to zoom in to the Map - Click on the - to zoom out of the Map - Hover over the map controls for more help.
View
Clark Property Serivces
in a larger map
Our Service Area
Below is our service area that we cover locally, its about a 50km radius of lalinde.
(some older browsers don't display google maps so good, hence the map below.)
Service Area Map.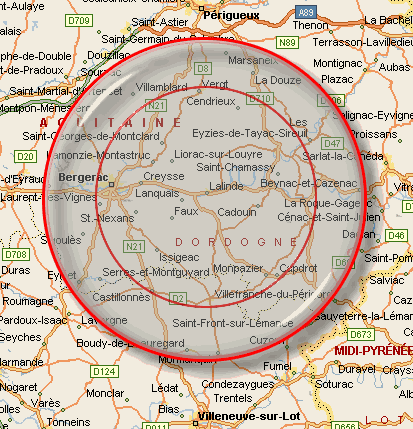 We are here to help you !
You only have to email us